Designer Bread Sometimes people start doing what they love, and it pays off. Some pursue highly specialized hobbies that require a lot of practice and dedication, such as music or painting, while others, like Hana, hit the nail on the head with a more exotic activity and hobby.
Somewhere in North Carolina, Hannah P. turns the most common food item imaginable into gorgeous artistic combinations. We are talking about bread of all kinds! The crusts of the loaves turn into delicious, edible plates, which she garnishes with berries, fruits, tomatoes, olives, onions, and just about anything colorful she finds in her back garden that day.
This looks like a color palette. And roses from tomatoes, onions and the rest of the salad.
Yellow tomatoes, green olives, red peppers, lots of green, and not a single piece of meat?
It looks like a jungle! They have a lot of mushrooms made from mushrooms and tomato trees, delicious!
Before baking in the oven, this is what the loaf of bread looks like.
Even raw materials, I can eat a bundle of bread immediately.
Hannah uses colorful sweet potatoes to color her loaves of bread.
So many touches of pink, I immediately get hungry.
Vegetarians will love this food all over the world.
Well, it's not just art with dough, it's paintings with food! Like the sun and the wonderful way.
THERE ARE THREE WISHES THAT WILL BE GREAT IN AN EVENING DINNER.
No one knows how Hannah did it, but I see cheese – I'm starting to get hungry.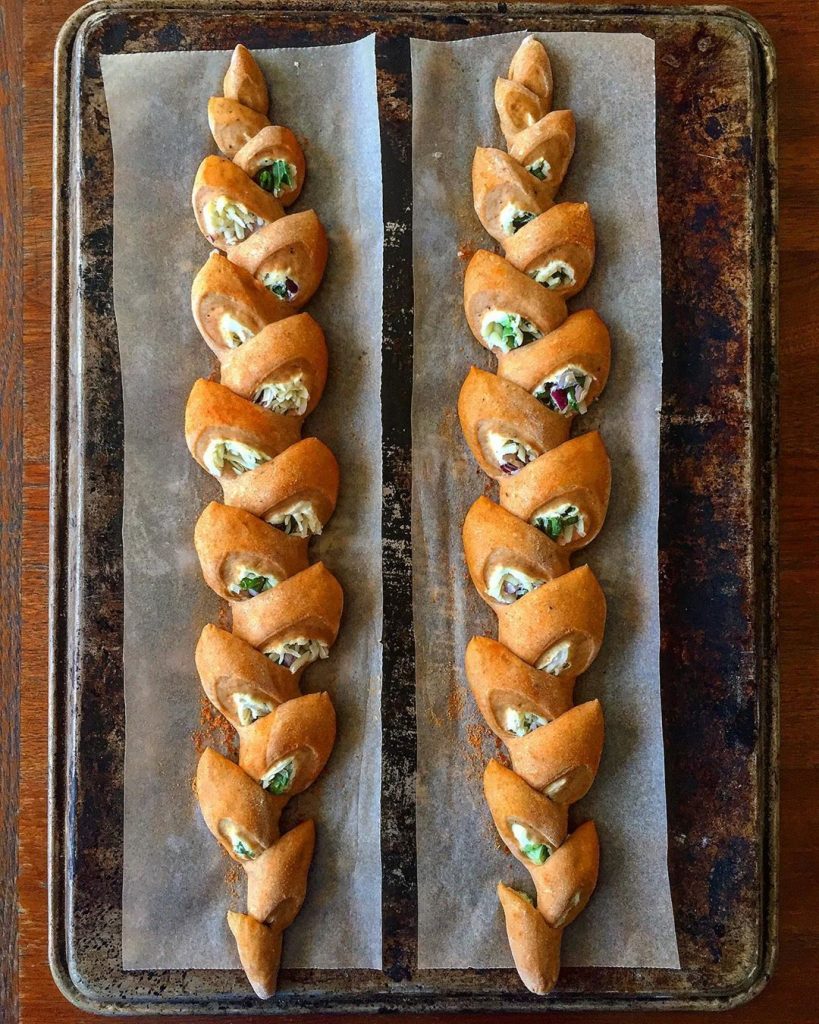 Bread or anyone! We get mushrooms, peppers, spinach, whatever you want.
Lots of people should recognize Hana's baking masterpieces like this one.
Other onions give a fresh and delicious appearance.
Blackberries, red berries, peaches, cherries – a perfect companion at any tea party.